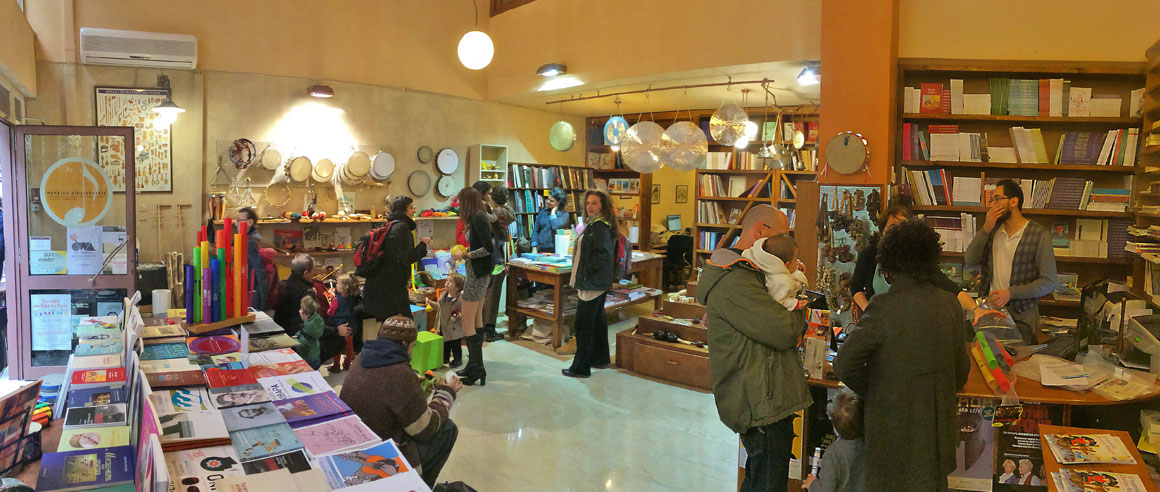 Fagottobooks
Fagottobooks Publishers have since 1982 had as their principal objective the issue of books and university publications on music. In the course of time, editions were extended to educational music instruments and other subjects, as well as music theory, music history, music education and more. At the same time, besides music the editions dealt with philosophy, the arts, modern media, also of course with the university publications relative to these subjects.
Our bilingual shop is online since 2002, regularly renewed and complemented. Until 2003 our shop was in Athens, at Amerikis Square and since then to this day in the Exarcheia quarter. The premises function as a publishing house, music bookshop, with a display of percussion instruments, a space for activities related to musical education and, finally, our workshop and accounts office.
Since 2003, when the editor Nikos Thermos returned home to Lefkada, a separate branch was developed there which concerns itself with Lefkada island and which has had a particularly successful response.
Our new branch contains Books on the subject of Lefkada: guide books; maps; albums; a cooking section; art; biographies. The website Lefkada Slow Guide complementing and extending the promotion of the island and offering tourists direct, live and vivid information on the island as well as promoting the agencies dealing with tourism. The bilingual magazine LEFkada ZIN, a title semeiotically evoking Lefkada's logotype, that is to say Ef Zin = The Good Life, the Ancient Greek view of 'flourishing'.
The bookshop opened in Lefkada town in 2014, on the ground floor of a renovated traditional Lefkadian house, offering select editions featuring the island, music and the arts, literature, essays and philosophy, as well as editions on Lefkada and other subjects in languages other than Greek. In the summer months events relating to books are held in the bookshop's yard.
Our output of publications and the firm's activities clearly demonstrate that we 'never rest', that we are constantly engaging in new ventures and do not fear to embark in new fields, always using as kingpin the people of our entourage.